Welcome to www.eVickery.com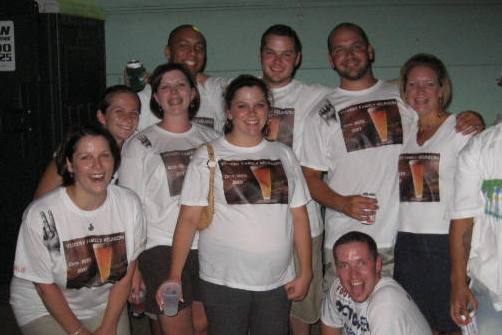 Vickery Family Vacation/Reunion 2007
<![if !vml]>
<![endif]> Contact Information
<![if !vml]>
<![endif]> Comments and Suggestions
<![if !vml]>
<![endif]> Current Projects
Email addresses
geoffrey@evickery.com
paulette@evickery.com


Back to Top
Please send me mail telling me what you think about this page and how we might improve it.
New Baby Pictures - NEW!
Pictures of Mary's baby, born October 28, 2007
Vickery Family Vacation/Reunion 2007 - NEW!
Pictures of our October 2007 Vacation/Reunion
Phillip & Heather's family goes to Disney World
Pictures of their May 2007 Disney World trip
Pictures of grandbaby #6 - born March 5, 2007
They're back! This time they brought the family!
Pictures of grandbaby #5 - born August 15, 2006
Pictures (on Shutterfly) of grandbaby #4 - born July 31, 2006
Gatlinburg Vacation - June 2006
Pictures of our vacation in Gatlinburg, TN
Pictures of our new friend, Rocco Raccoon
Pictures of Mary's Graduation from Brown School, May 25, 2006
February 2003
Calendar, Liturgy Plans and Virtual Rehearsal
-- Rehearse your part by yourself, or with all the choral parts ...
Hundreds of the best recipes in the whole wide web...
Articles and pictures...